Do you like edge of your seat action ?  What about 8 seconds of the most dangerous sport on dirt?
How about a 150 pound man going head-to-head against a 2,000 lb bull?
This will be the Biggest Bull Ride that has ever been to Minot, North Dakota!
Minot Y's Men PBR is now part of the King of the North Showdown.
King of the North Showdown is now part of the soon-to-launch PBR Challenger Series, which consists of more than 60 events traveling to 27 states across the United States, in conjunction with the soon-to-launch PBR Team Series – an eight-team league competing in five-on-five bull riding games.
Bull riding fans will be on the edge of their seats as top competitors in the sport put it all on the line to gain crucial points available at the events toward the coveted "King of the North" title and $100,000 bonus paycheck which goes to the rider with the top aggregate score throughout the 12 events. The rider finishing in second place received $25,000 and third place receives a CFMoto side-by-side.
Running June 2 through late September, the King of the North Showdown series will conclude right here in Minot, North Dakota at the Minot Y's Men PBR at the Minot Municipal Auditorium Sept. 22-23!
Minot PBR
September 23, 2023
Event Starts at 10:30am
Minot Municipal Auditorium
The Wild West Rodeo is an eventful activity that invites children ages 5-13 to participate with the assistance of a partner in eight modified rodeo events. The activities are a reflection of the real rodeo events but are specifically patterned for children with exceptional situations (disabilities or special needs).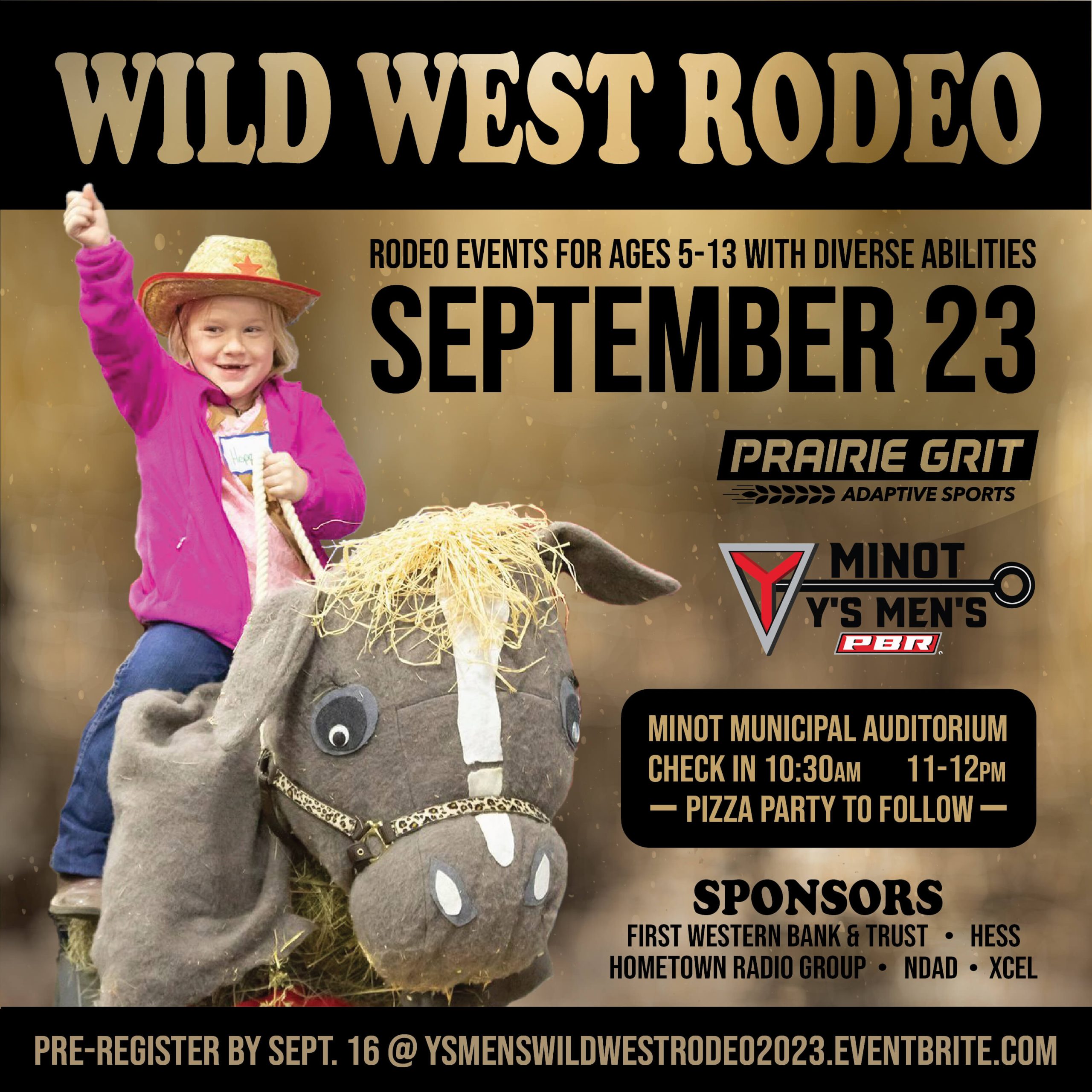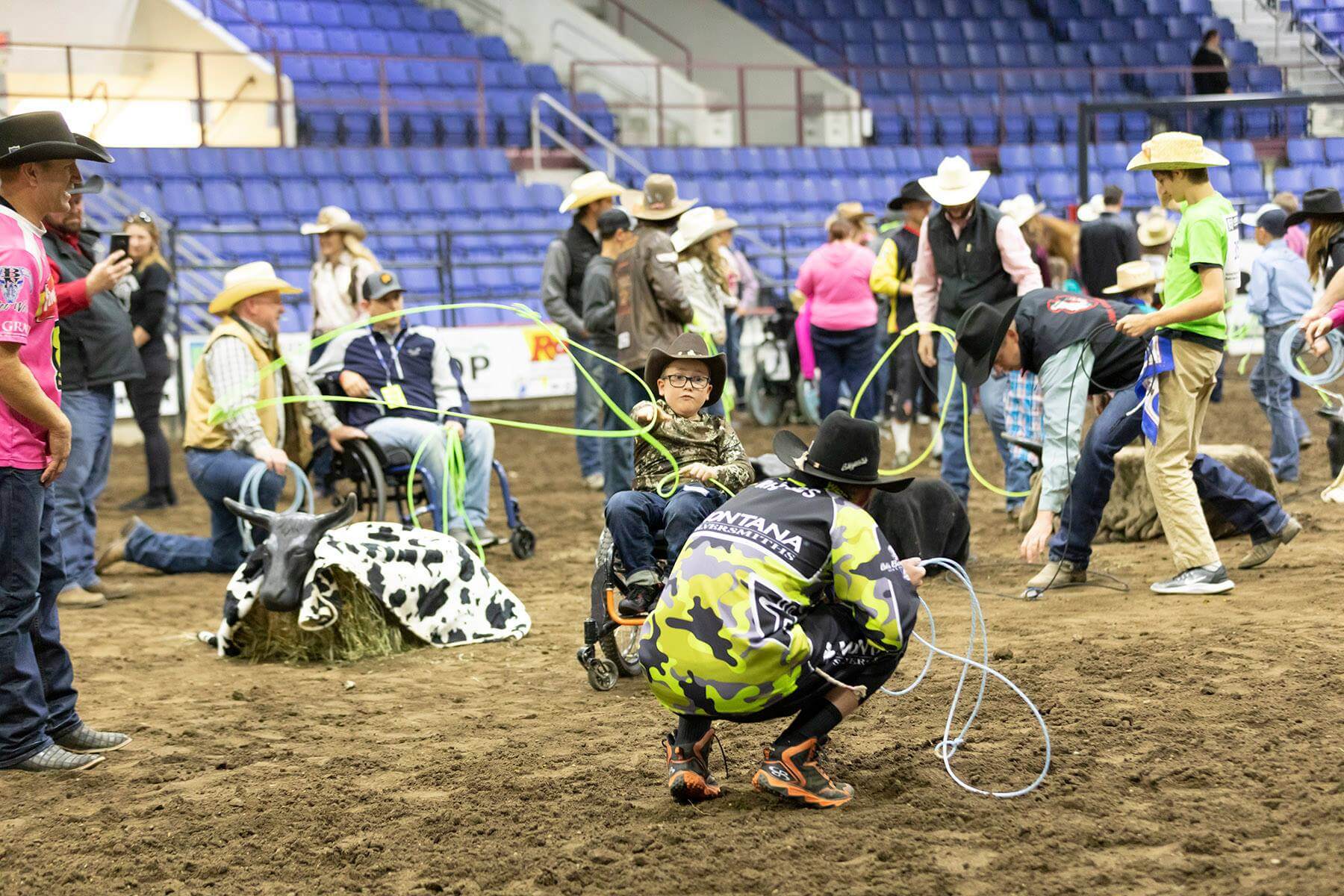 Minot Y's Men Announce the return of the Wild West Rodeo.
Participants will interact with larger-than-life PBR bull riders, bullfighters, and Y's Men alike as they try their hand at fulfilling their dream of being true cowboys and cowgirls.
Braden Bosch, chairman of the Minot Y's Men's PBR said. "The events give the athletes a feel for everything from roping to barrel racing to riding modified bucking bulls."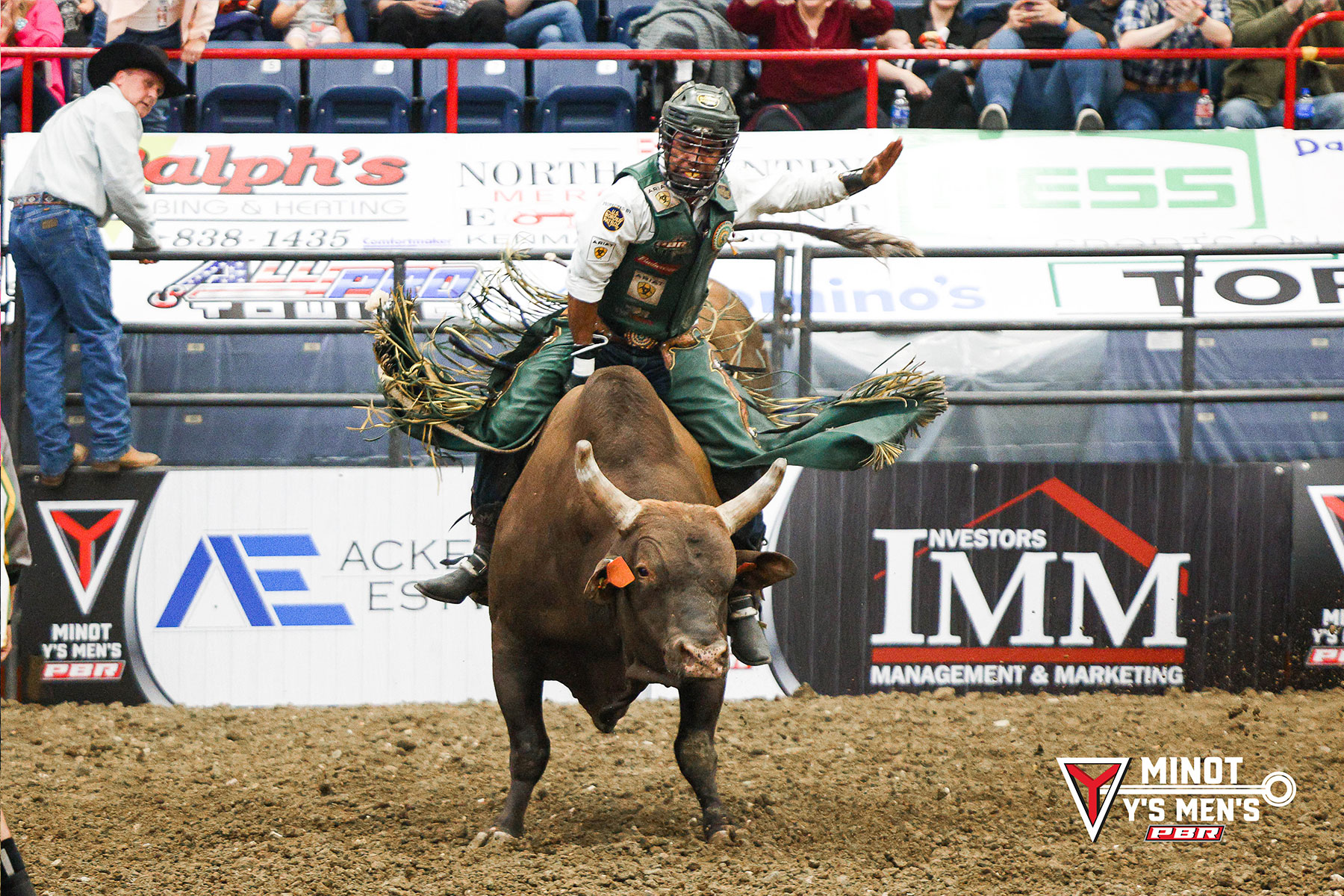 Y's Men Gearing Up for Yet Another Huge Weekend Full of Action
The Minot Y's Men are bringing back the best in PBR Bull riding to the Magic City!  On September 23 and 24 at 7PM the Minot Municipal Auditorium will be the place to be in Minot.  The auditorium will be transformed into a non-stop high energy spectacle.  Pyrotechnics, edge of your seat action, and the most dangerous sport in the world will be center stage.
Thank you to our sponsors.
The Minot Y's Men PBR is organized to support kids at the Triangle Y Camp at Lake Sakakawea, near Garrison, ND.